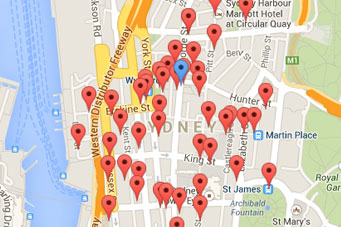 Find an Opal card retailer
Pick up an Adult or Child/Youth Opal card and top up at thousands of Opal retailers. Find one near you.
How to find an Opal retailer
There are thousands of Opal retailers across the Opal network, including many newsagents, post offices, convenience stores and supermarkets. Look for the Opal symbol at shops in your area, or look up your closest using our Opal retailer search.
Which Opal cards are available at retailers?
Adult or Child/Youth Opal cards are available over the counter from any Opal retailer.
Cards issued by Opal retailers are unregistered. But you can register your Opal card at any time so your balance is protected if your Opal card is lost or stolen, to take advantage of auto top up, or to manage multiple cards through one account.
Top up amounts
Top up at an Opal retailer the following amounts with cash, Eftpos or a Visa or Mastercard credit or debit card:
Adult Opal card: $10, $20, $35, $40, $50, $60, $80, $100, $120
Gold Senior/Pensioner Opal card: $2.50, $5, $10 $20, $30, $40, $50, $60
Concession Opal card: $5, $10, $20, $30, $40, $50, $60
Child/Youth Opal card: $5, $10, $20, $30, $40, $50, $60
Some retailers may ask their customers to pay a minimum transaction or service fee to cover credit card merchant fees. This is outside the responsibility of Transport for NSW.
Find out more