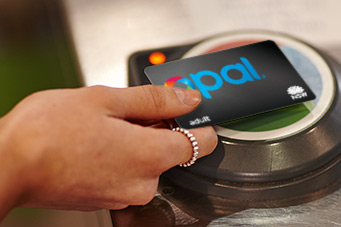 About Opal
Introducing Opal
Opal makes getting around on public transport easy. To travel anywhere from the Blue Mountains to Bondi, or Goulburn to Scone, all you need is an Opal card.
What is an Opal card?
Opal cards are smartcard tickets that you keep, reload and reuse to pay for travel on public transport. Simply add value to your Opal card then tap on and tap off to pay your fares on trains, buses, ferries and light rail – anywhere within the Opal network.
As well as the lowest single fares, Opal cards have lots of benefits for regular travellers.
Where can you go?
The Opal network includes train, bus, ferry and light rail services in Sydney, the Blue Mountains, Central Coast, Hunter, Illawarra and Southern Highlands.
For services that accept Opal look out for the train, bus, ferry and light rail icons.
Learn more
Order your Opal card today