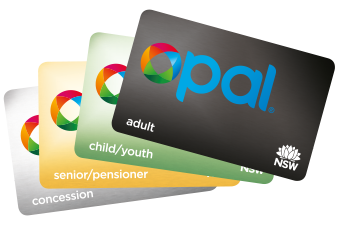 Opal Customer Care
Opal Customer Care
We welcome your comments and suggestions. The personal information you provide will be handled in accordance with the Opal Privacy Policy.
Opal Customer Care aims to resolve customer feedback the first time you make contact with us on 13 67 25 (13 OPAL) or within 48 hours of submitting the online form (details below) to us.
When further investigation is required, enquires will be escalated, monitored and referred to a Senior Customer Service Representative, who will aim to resolve them and advise on the outcome.
Please make sure you provide your contact details if you would like to receive further information so that Opal can contact you.
You can find further information on privacy and how Opal manages your feedback here
For travel enquires and feedback related to the Opal card please visit transportnsw.info
Online
Registered Opal card holders
If you have a registered Opal card login into your account and visit "Opal account enquiries" to provide your feedback or make an enquiry – it will take you less time to contact us as you've already supplied your details.
Unregistered Opal card holders
If you have an unregistered Opal card complete our feedback form to send us your feedback or enquiry.
Phone
Call 13 67 25 (13 OPAL) 24 hours, 7 days a week for assistance or information about the Opal card.
Note: Opal Customer Care13 67 25 (13 OPAL) number is provided at the cost of a local call and may attract a higher rate on mobile phones.
Customers who are deaf or hearing or speech impaired
If you are deaf or have a hearing or speech impairment:
Contact the National Relay Service
Provide them with the Opal Customer Care number 13 67 25 (13 OPAL) you want to call
For more information, visit relayservice.gov.au
Opal customer support in languages other than English
For support in your language call the Translating and Interpreting Services (TIS) on 131 450.