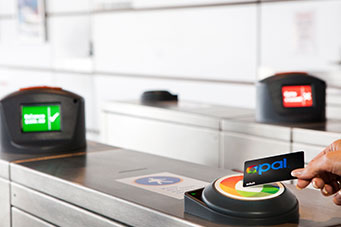 Opal activity statement
What is an Opal activity statement?
The Opal activity statement is a record of all the journeys made with an Opal card and is especially useful for people who want to:
monitor their travel history
confirm they've paid the correct fare
check business travel history for tax purposes
There are different ways to access your Opal activity statement, depending on if you have a registered card or an unregistered card.
"My Account" details, including activity and balances, are processed within 48 hours. If you have any questions about your Opal activity statement, please contact us via our feedback page or you can contact us at 13 67 25 (13 OPAL). We'll look into your activity and let you know if any adjustments need to be made.
Registered Opal cards
Your Opal activity statement displays your travel data and top up history over 18 months, and any Opal cards you have linked to your account. It's available when you log in to your account
Alternatively, Customer Care Centre staff can access your Opal activity statement when you call 13 6725 (13 OPAL).
Your Opal activity statement is also available for download if you need to share it with a third party, like your employer or accountant.
Unregistered cards
Your Opal activity statement displays the last 10 journeys and the last 3 tops ups made against the unregistered card.
Visit View my transaction history under "I have an Opal card" and enter your Opal card number for all the details on your travel activity and fares.
You'll need to enter the 16 numbers on the back of your Opal card (not including spaces) to view your activity statement.
All Opal card holders can check their balance when they board the bus, at fixed readers for ferries and the gates for trains, as well as at Opal card retailers.
Automated notifications
When you're logged into your Opal account, as well as viewing your Opal activity statement, you can also create automated notifications, so you'll know when your balance is low and can organise a top up.
Other ways to check your Opal card balance
Your balance is displayed every time you tap on or tap off.You can also: