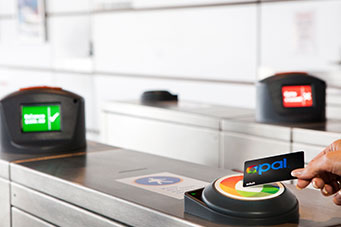 Opal activity statement
What is an Opal activity statement?
An Opal activity statement is a record of the trips and top ups you've made on your Opal card. It's useful if you want to:
keep track of your travel history
check you've paid the correct fare
obtain your business travel history for tax purposes
Depending if you have a registered or unregistered Opal card, there are different ways to view your Opal activity statement.
It can take up to 48 hours for your Opal card activity to be updated. If you have any questions about your transactions, please submit your enquiry on our feedback page.
Registered Opal cards
When you log in to your account and click the 'Opal activity' tab, you can view the past 18 months of travel and top up history for any Opal card registered to your account.
Your Opal activity statement can be downloaded in a PDF format which you can set up to be emailed to you every month or quarter.
Automated notifications
When you're logged into your Opal account, as well as viewing your Opal activity statement, you can also create automated notifications, so you'll know when your balance is low and can organise a top up.
Unregistered cards
If you have an unregistered Opal card, you will only be able to view your last 10 transactions.
To view these transactions click View my transaction history from our homepage. You'll need the 16-digit Opal card number and 4-digit security code printed on the back of your card.
Other ways to check your Opal card balance
You can check your card balance every time you travel. Your Opal card balance is displayed on the screen every time you tap on or tap off.
You can also check your balance on the Opal Travel app or visit an Opal retailer and ask to check your balance.