Types of Opal cards
Choose the Opal card that's right for you:
Adult Opal card
The Adult Opal card is for customers 16 years of age and over who normally pay full fares.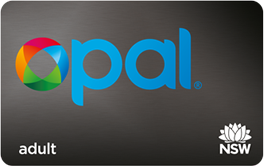 Child/Youth Opal card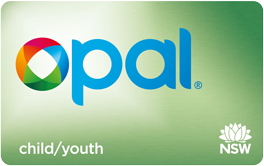 The Child/Youth Opal card is for:
children aged 4 – 15 years (inclusive)
full time NSW/ACT school students aged 16 years and older with a NSW Senior Secondary Student Concession card, issued by their school, as proof of entitlement.
The Child/Youth Opal card is separate from the School Student Transport Scheme (SSTS) however, where students are not eligible for the SSTS, it may be an option. Child/Youth fares are priced at 50% of full fare adult Opal rates, rounded down wherever necessary.
Tertiary students, including university students, are not eligible to use the Child/Youth Opal card. If you are an eligible tertiary student you'll need to apply for a Concession Opal card online.
School Opal card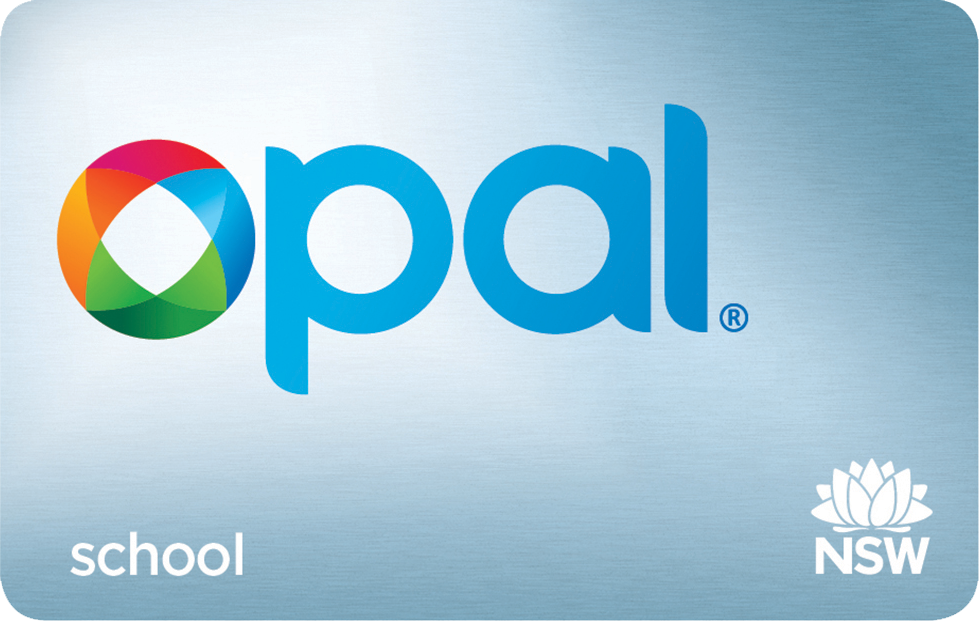 The School Opal card is for eligible school students and provides free travel on public transport between home and school on trains, buses, ferries and light rail within the Opal network.
Gold Senior/Pensioner Opal card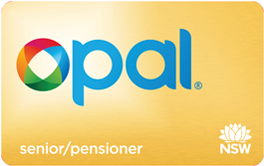 You're eligible with a:
NSW Seniors Card
Pensioner Concession Card
NSW War Widow/ers Card
If you have a Pensioner Concession card, a NSW Seniors Card or a NSW War Widow/ers Card, find out more about the Gold Opal card and how to order one here
You can also get a Gold Opal card if you're an eligible:
Concession Opal card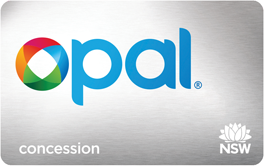 Opal for eligible tertiary students
We've been rolling out the Concession Opal card to participating tertiary institutions in NSW from February 2015.
You can see the full list of participating universities and tertiary institutions or click on "Order your Concession Opal card now" to continue.
You'll need to give your consent for your institution to share your details with Transport for NSW. Find out more
ˆ May vary depending on the tertiary institution and circumstances. If you're not sure, please contact your institution.
Opal for eligible apprentices and trainees
Opal for eligible job seekers and other approved Centrelink customers
The Concession Opal card is available for eligible NSW job seekers receiving the full rate of Newstart or Youth Allowance or one of the Centrelink benefits listed here where there are also full details on eligibility.
Opal single trip tickets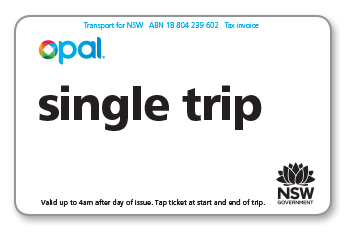 Find out about the Opal single trip tickets