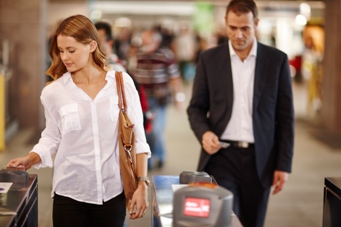 Opal for adults
Adult Opal card
The Adult Opal card is for everyone 16 years of age or over who normally pay full fare. It gives you the lowest single adult fares available, plus all the benefits of travelling with Opal.
Key Benefits
Weekly Travel Reward
The more you travel with an Adult Opal card the more you can save. Complete eight paid journeys between Monday and Sunday, and your fares for the rest of the week are half-price.
Remember:

Daily, Weekly and Sunday Travel Caps
Travel as much as you want on trains, buses, ferries and light rail within the Opal network and you never pay more than $15.80 a day, $63.20 a week, or $2.70 on Sunday.
Remember:
The Opal week runs from Monday to Sunday.
The Sydney Airport station access fee isn't included in the Daily, Weekly or Sunday Travel Caps.
Opal Transfer Discount
If you switch modes of transport during a journey, you can get an Opal Transfer Discount of $2 each time you transfer to a new mode of transport, eg. Train to ferry to bus to light rail.
To benefit from the Opal Transfer Discount, you will need to transfer to your new mode of transport within 60 minutes of tapping off from your previous mode.
Opal trip advantage
If you make several trips using the same mode of transport, as long as your transfer occurs within 60 minutes of tapping off from your last section of the trip*, it counts as a single journey and a single fare.
Off-peak train fares
A 30% discount applies to all train travel made on weekends, public holidays and for travel outside the peak hours below.
Sydney Trains 7-9am and 4-6.30pm weekdays
NSW TrainLink 6-8am and 4-6.30pm weekdays
Your Opal fare, including off-peak, is calculated from the time you tap on.
Where tap on occurs at a station shared by Sydney Trains and NSW TrainLink networks, the peak times are the same as for Sydney Trains.
If you're using an NSW TrainLink station there are some exceptions to the off peak times.
Find out more about Opal card benefits
How to get an Adult Opal card
You can order an Adult Opal card online for free delivery around Australia in around five to seven working days.
Or, to travel immediately, you can also get Adult and Child/Youth Opal cards over the counter from:
Just set and forget
You may want to choose auto top up so you're always ready to travel. Whenever your Adult Opal card value falls below $10 it automatically tops up to the amount of your choice using a linked debit or credit card†. You can change the top up amount or cancel auto top up at any time.
Get the Opal Travel app
You can plan your trips, search your transaction history, top up your Adult Opal card and even calculate your fares, all from your smart phone.
Learn more
*60 minutes applies to all services except the Sydney Ferries Manly ferry service where the standard transfer time is 2 hours and 10 minutes from tap on.
†Visa or MasterCard.