Newcastle upgrades
As part of the strategy to revitalise Newcastle, the Hamilton Station upgrade has been completed and work is underway on a new transport interchange at Wickham, which will be a hub for the new light rail, trains, buses and taxis.
Buses replace trains to and from the Newcastle City Centre until the Wickham interchange is completed.
The route 110 bus replaces trains between Hamilton and Newcastle, travelling via Wickham, Civic and Queens Wharf.
Route 110 fares
Travel on the route 110 bus will cost the same as if you were catching the train. Tap on and tap off each mode of transport as normal and the Opal system will deduct a single train fare based on the overall distance you travel.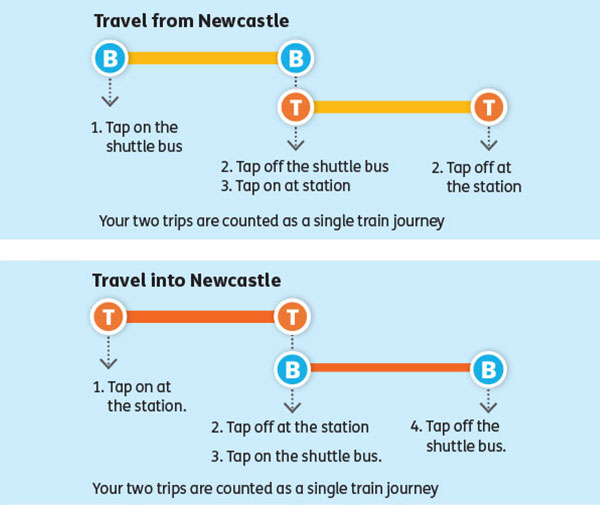 For more information visit transportnsw.info